Art Optical (USA)
Article One
Bobbi Brown
D&G
Jimmy Choo
Kate Spade
Kliik
LaFont
Liz Claiborne
Michael Kors
N.W. 77 (USA)
Polo
Randolph Engineering (USA)
Robert Rudger
Ronit Furst
Salvatore Ferragamo
State Optical (USA)
Safilo including Kate Spade .
Shwood (USA)
SwissFlex
Tiffany & Co.
Tory Burch
Vogue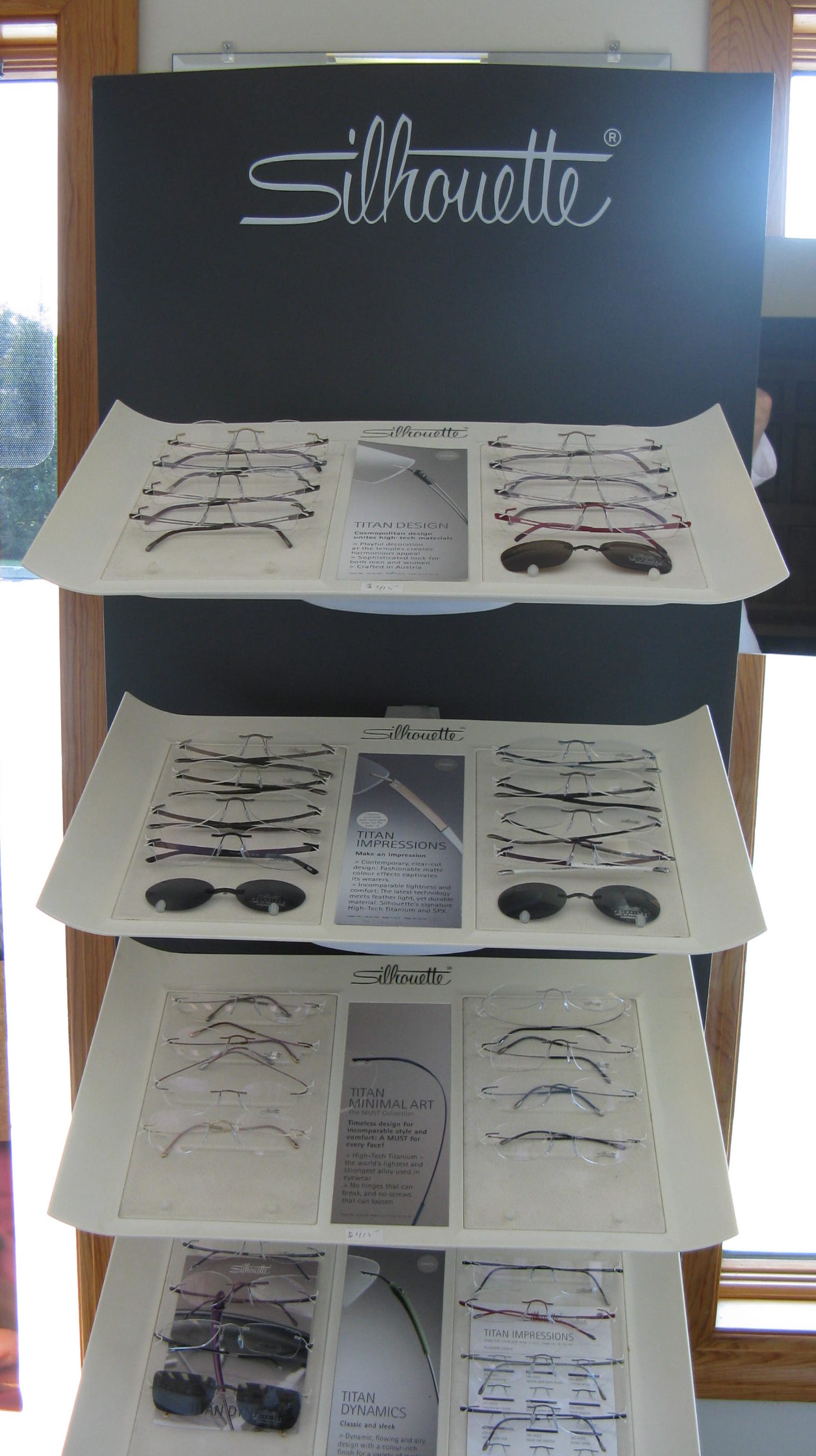 Bausch & Lomb
Miru
Natural Vue 1 day
We have many types of one day disposable contacts…available now as multifocals!